As an authorized dealer of Cambridge Elevating, Crown Elevator and Lift Company offers custom elevators equipped with remote monitoring. Outfit your home with a custom indoor elevator to match your budget and style. Our interior elevator experts will help you choose the best elevator model for your space.
The Cambrian Model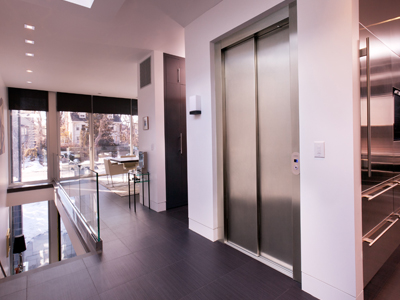 The Cambrian model features a submersible pump motor for quiet operation. An infrared safety light curtain adds security. Choose from a variety of cab and fixture finish options for a complete customized home elevator.
The Heritage Model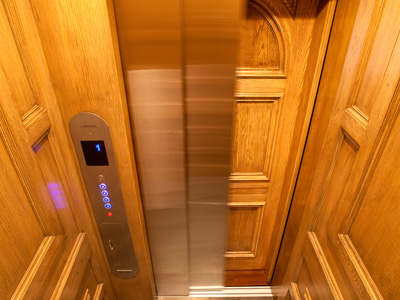 The Heritage model's unique door system combines a sliding door system on the elevator car with automatic or manually operated swing doors on the landings. The two-speed hydraulic valve provides soft start and stop.
Remote Monitoring Adds Peace of Mind
Cambridge Elevating home elevators can be equipped with remote monitoring. This advanced technology delivers real-time elevator health status checks to our maintenance team. We can offer proactive service and keep your elevator running smoothly and safely for years to come.
Learn More About Our Partnership with Cambridge Elevating
Watch the video and learn more about Cambridge Elevating interior elevator options for your home.
Visit the Cambridge Elevating website to learn more about their commitment to residential elevator safety and design.